Written by Biuro Wielkopolski w Brukseli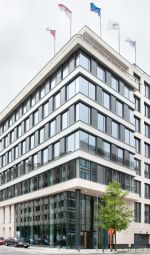 The Representation of Wielkopolska in Brussels has existed since 2003. It is a part of the Marshal Office of the Wielkopolska Region. At present it employs four people supported by trainees and local government officials from Wielkopolska.
The office is located in the heart of the European district in Brussels in the proximity of the European Parliament, the Council and the Commission. The representation shares its seat with other regions: Hessen (DE), Aquitaine (FR) and the Italian region of Emilia-Romagna. It was for the long-standing cooperation and good relations with the Hessian partner that the foundation of the representation office of Wielkopolska in Brussels has become a fact. The strategic location of the common house in the European district and the vicinity of the most important EU institutions facilitate the access to information and promotion of Wielkopolska region in the very heart of the European Union.
Our tasks
The main task of Wielkopolska Region Information Office is researching information important for the development of the region. Its employees gather information on new legal regulations and concepts of the EU institutions relating to the regional policy through participation in numerous meetings, conferences and seminars, as well as monitoring communications published by the EU institutions. The information activities of the office also embrace such issues as funds and EU programs and possibilities of cooperation with various European partners.
Moreover, the office represents the interests of the region in the EU and presents its postulates and positions to the European institutions, supporting the implementation of the regional development strategy. Wielkopolska Office organises independently or in cooperation with other regions, debates, seminars and conferences on most current issues of the EU agenda, as well as events promoting Wielkopolska in Brussels and in Europe.
The representation cooperates closely with the partner regions and other EU regions, whose offices are located in Brussels. This cooperation includes continuous exchange of information, organisation working groups' meetings relating to specific projects and common lobbying for the regional interests. The office supports the activities of representatives of the region in the EU institutions, in particular in the Committee of the Regions, cooperates with Members of the European Parliament from Wielkopolska, the Permanent Representation of the Republic of Poland in the EU and the Embassy of the Republic of Poland in the Kingdom of Belgium. The office organises events promoting regional traditions and culture in cooperation with the Polish Cultural Institute and the Polish Tourist Organisation.
Wielkopolska Region Brussels Office advises local entrepreneurs, promotes economic potential of the region and assists in establishing business contacts with international partners. It also carries out activities aiming to support innovation in the region in line with the Innovation Strategy for Wielkopolska.
Since 2009 the representation coordinates the work of the Polish delegation to the European Committee of the Regions. The coordinators of the delegation are: Małgorzata Sylla and Joanna Kubiak.
Information Office of the Wielkopolska Region in Brussels
Rue Montoyer 21
1000 Bruxelles
Tel. +32 2 734 09 41
e-mail: brussels.office@wielkopolska.eu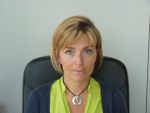 Izabela Gorczyca
Director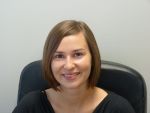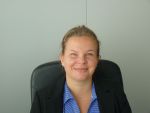 Adrianna Frankowska
tel. + 48 61 278 53 79
tel. + 32 2 734 09 41